Upcoming Film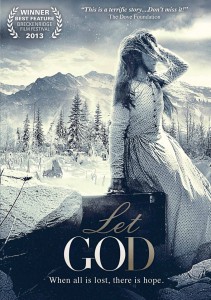 Let God
When all is lost, there is hope. As rumors of gold in California spread across the United States in 1848, Levi decides it is time to head west with Amelia, his young housewife, to stake their claim and build a better life. Against her better judgment, Amelia honors her husband's demands, leaving her home and family. Secretly, they join the last wagon caravan of the season dangerously late, leaving behind a string of bad debts. On the trail, they encounter unimaginable danger that will ultimately change the course of their lives.
Featured Film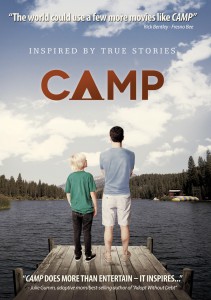 Camp
Eli's life is nightmare. His mother is a drug addict who neglects his care, and his transient father floats in and out of his life. Eli is filled with rage from the physical abuse he has received from his father but he longs for his love and approval. On his 10th birthday Eli is taken to the hospital by police who respond to a domestic disturbance call. Eli is removed from his home and is placed in Locustwood, a facility little better than a youth prison. In this environment Eli spirals downward, becoming an angry and scared creature.
Word Cinema
Americans spend millions of dollars at the cinema each week. Movies impact our culture, encourage discussion, and form common bonds that can tie communities together. Word Cinema strives to be a light in the darkness and offers thought provoking films that tell stories of Faith, Hope, Love, and Redemption.We are excited to partner with your ministry.
Because it is the right thing to do. The Copyright Act protects the rights of the film owner and states that any showing of the film in a public venue, including churches is a violation of the rights of the film owner.  You will need to purchase an offical site license to host events for your group. The license is good for one year, and can be renewed after the inital year is over.
Bulk Resources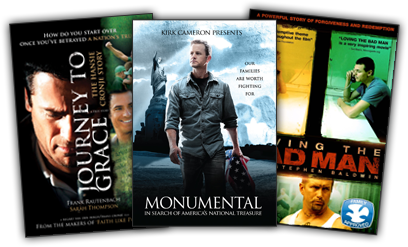 Contact your Word Representative For Details